"RENEGADE"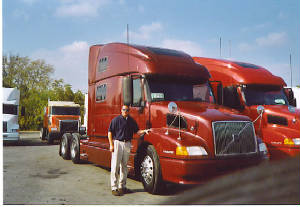 We purchased our 2001 Volvo 770 at Nacarato Volvo in Nashville, TN in October, 2004. Our salesman was Bryan Sasser. It has a Volvo 465 hp engine, 1650 ft lbs torqe, 3.58 axel and a 10 speed Autoshift transmission. 22.5 Aluminum wheels and all the usual bells and whistles that come on these Volvo's. We had the tandem axle conversion done at North Florida Truck Parts in Lake City, FL in December. We drove to Kilgore, TX to get the RV bed built and installed. Herrin Body Builders built the bed. It was completed in January, 2005.
CONVERSION COMPLETE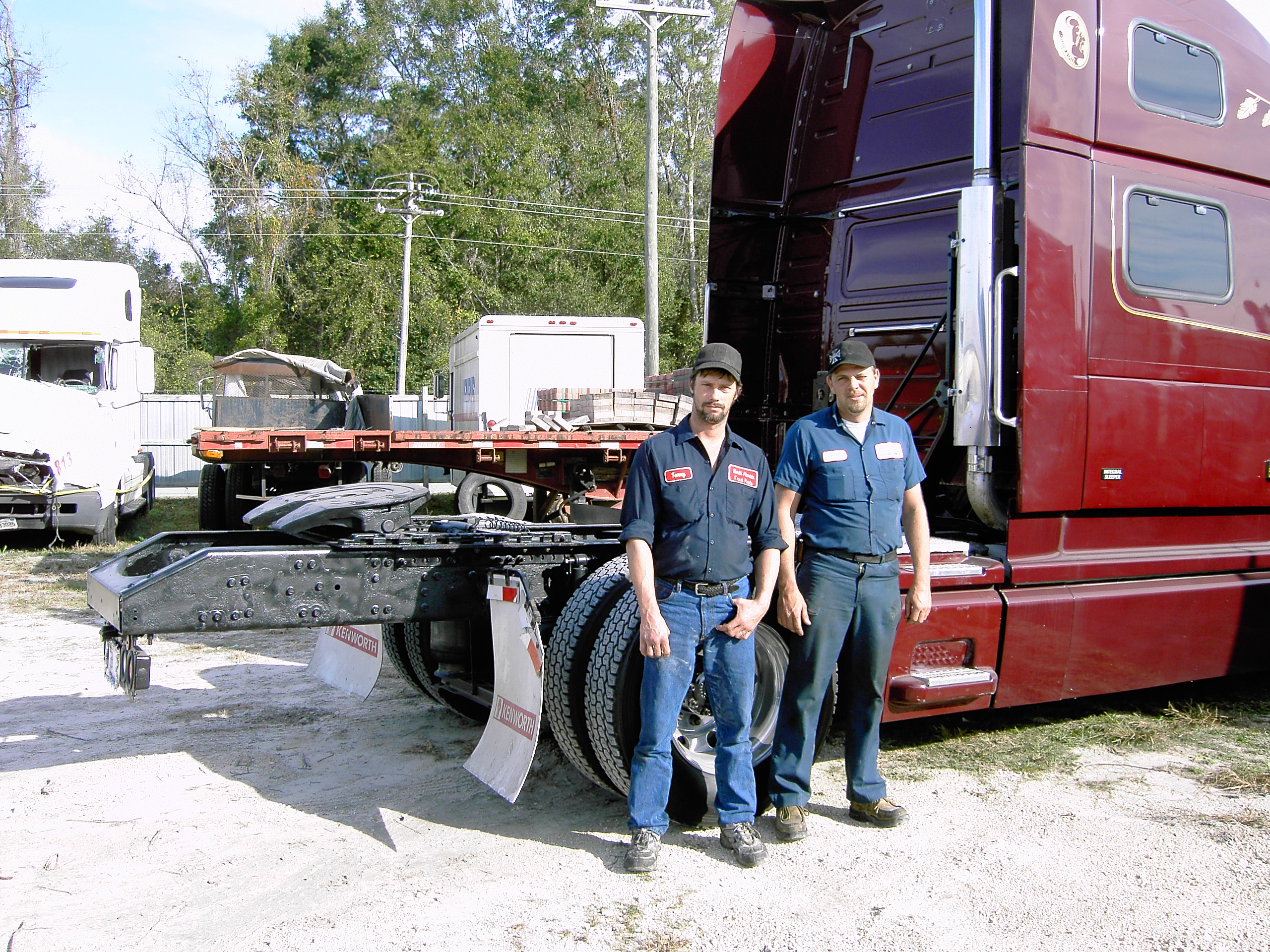 Tommy & Steve @
North Florida Truck Parts, Inc
Lake City, Florida
1+800+356-0931
1+386+752-8238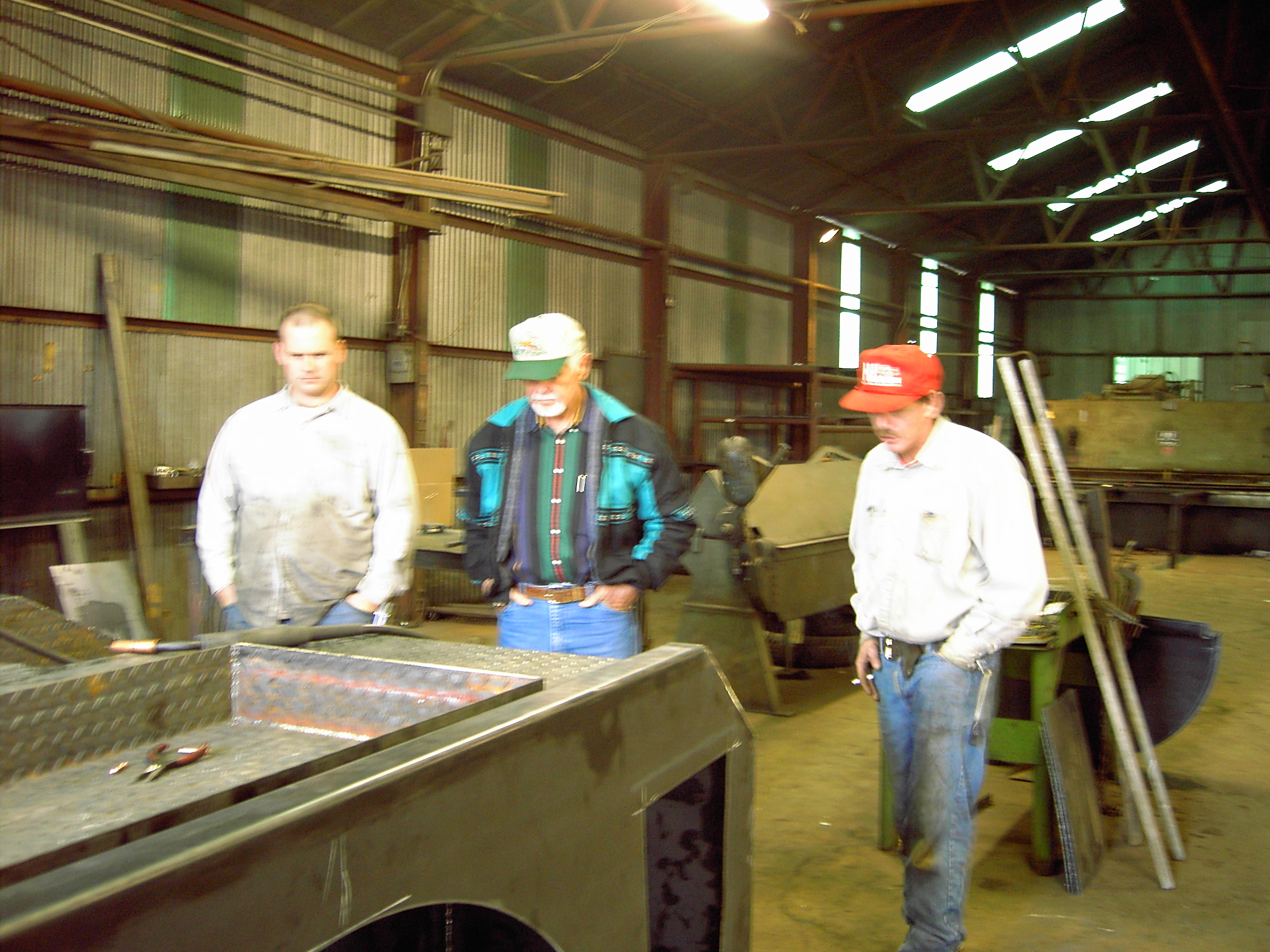 Mike, myself and Larry designed the bed.
It was lots of fun working with these guys.
THE FINISHED PRODUCT
The bed has 4 tool boxes on the deck. The 2 boxes over the axles are 4" deep. The center box is 8" deep. The front box is 24" deep and goes down between the frame. It also has the usual 2 boxes on each side. A total of 8 storage boxes.



Please click below to visit our Webshots site for more pictures of our truck and travels.
WEBSITE LINKS: